Together with the creatives of Code Dázur, Paper designer Sven Jansen, animator Elmer Kaan and our friends of Sound Circus, Pedri Animation produced three instruction movies to activate 4G on your mobile phone.
The creatives would like to make a film made out of colorfull and funny paper elements explaining the activation of 4G on three different types of phone. All ellements are designed by Sven Jansen and build by Sven Jansen and Suus Hesseling. Elmer did his animation tricks in the Pedri studio with the paper art and Sound Circus added some nice papersounds to finalise the clips.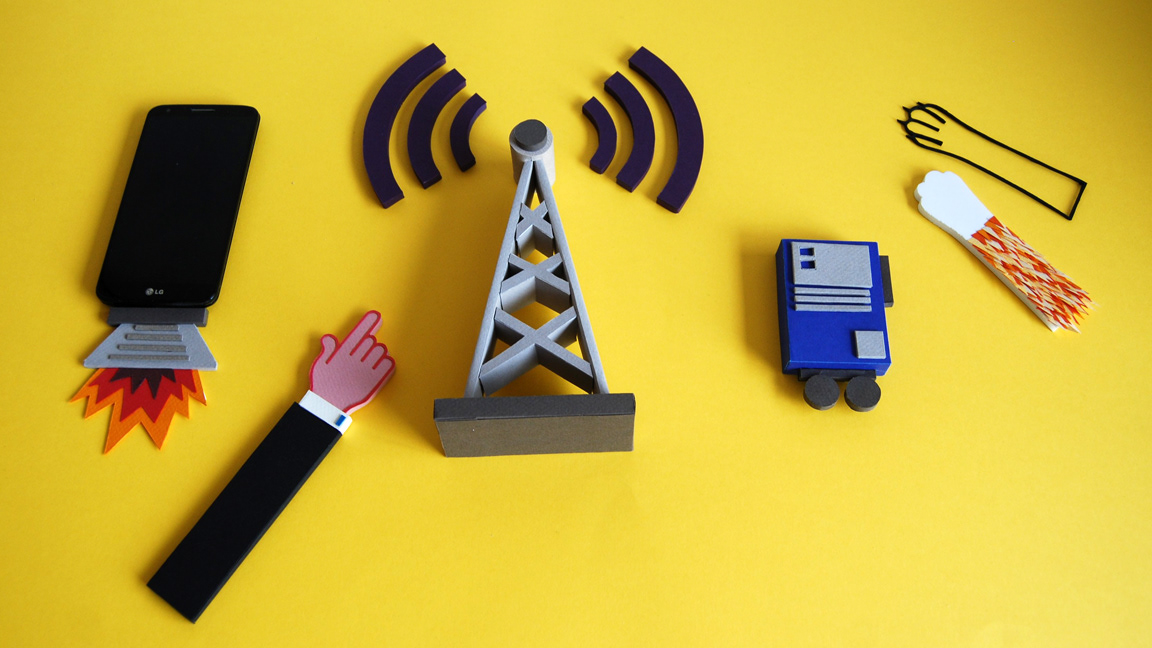 Above you can see the paper elements that we used to make the animation.
Elmer did his magic on the paper elements and made everything come alive.